KIDNEY HEALTH ALLIANCE OF KENTUCKY
Our mission is to serve kidney disease patients and their families, increase awareness and early detection of chronic kidney disease (CKD), provide a network for collaboration among renal healthcare providers and promote organ donation. 
News & Notes
Sign up today for our Kidney Smart Shopping on a Budget at Whole Foods Market at the Summit in Lexington. Registered Dietitians will guide you through the aisles and teach you how to shop for patients with chronic kidney disease (CKD) or on Dialysis. The one hour tour will be presented at two times, 5:30 and 6:45, on Tuesday, July 24. For more information contact KHAKY, 859-277-8259.
Congrats to our Central KY Country Fair Team!
Special THANKS to all the great volunteers, sponsors and participants in our first Central KY KHAKY Country Fair and Fun Walk! Led by Erica Porter, this team of volunteers worked tirelessly to put this event together. Thanks to the Taylor County Cattlemen's Assoc for the fresh hot hamburgers and hotdogs; Kidwise Amusements for the inflatable slide and snow cones; Forcht Bank for the free ice cream; and all of our sponsors! It was a beautiful day and a fun-filled event. We hope to build on that great start to make it even better next year!
KHAKY Country Fair and Fun Walk - Danville, KY
Join us for a summer Country Fair, 5k and 2k fun walk to raise awareness of kidney disease here in Kentucky. The fun starts, Sunday afternoon, Sept 30, at 1:30PM at Millennium Park in Danville. There will be a games, prizes, food, inflatables, petting zoo, health screenings and more. Bring a blanket or chairs and the whole family for a great time. If you are a dialysis patient, living kidney donor or kidney transplant recipient check in when you arrive and receive a special gift.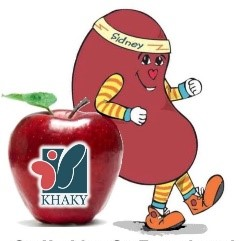 Our programs are designed to further our mission and provide much needed services to kidney disease patients and our communities
Take a look.

Fundraisers and events help us raise awareness and generate crucial resources to serve our community. Join us at our next event and see how you can get involved.
Find out more.

Improve your community by joining our cause. You'd be surprised at what a huge difference a little bit of your time can make.
Read more.